Expressive Arts Alumni
Here at Leyton Sixth Form College, we like to keep in touch with our students when they move on and keep tabs on how they are doing. What tends to happen within Expressive Arts however is sometimes we will be watching something on Netflix or on stage and suddenly see a familiar face gracing the screen or stage!
We have an incredibly active alumni in the Expressive Arts department who are eager to volunteer their time to running workshops, being panelists for industry days and even direct shows and performances. Their experience and advice go a long way with our current students, people who have been in their shoes and working in the industry they are striving to succeed in. Here are some of our alumni who have gone on to prove what is achievable in the Expressive Arts industry.
Nao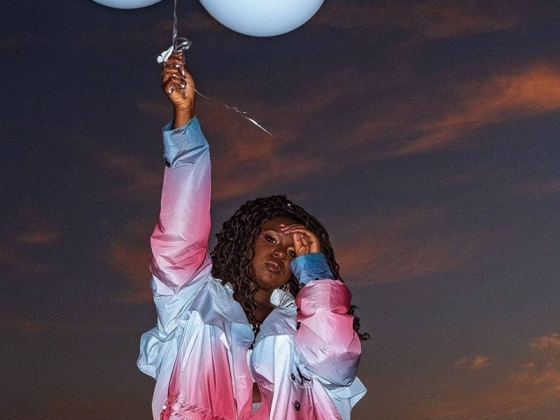 Nao was a student here at LSC and is probably a name you have heard on the radio or on your Spotify playlist! Before the features on BBC Radio 1Xtra and the 250,000 followers on Instagram, Nao studied Music and Leyton Sixth Form College, showcasing her vocal talents and music making abilities before becoming one of the most exciting alt-R&B artists to emerge in the last 10 years and a ever-present on our dance playlists till this day! With Three studio albums 'For All We Know' (2014), 'Saturn' (2018) and 'And The Life Was Beautiful' (2021) The latter reaching the top spot on the UK R&B Charts and the others charting top 10 in different US charts in Dance, heat and R&B, as well as features with popular artists such as Disclosure, 6Lack, Nile Rodgers, Mura Masa and Adekule Gold, Nao's music in undeniably recognized world wide!
Islam Bouakkaz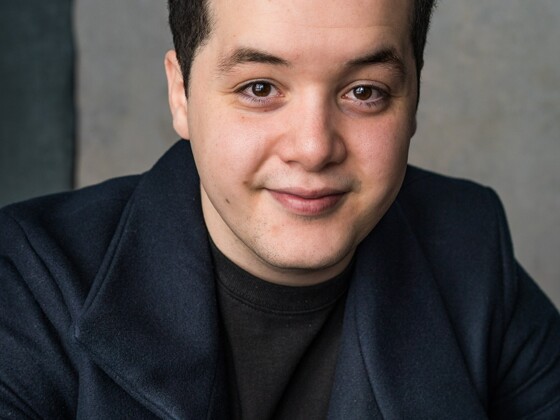 Islam started at LSC back in 2013 and studied on the BTEC Level 3 Extended Diploma in Performing Arts. Whilst here, Islam was incredibly active with his enrichment – participating in all enrichment performances organised by the drama department, including being part of the cast that went on to win the National Theatre Connections competition in 2015, leading to a performance at the Olivier. After graduating here, he went on to complete his BA in Acting at Arts Educational London and has since worked on stage at the Royal Court and the Royal Exchange in Manchester. He's also made multiple TV appearances including Ricky Gervais' 'Afterlife', 'The Letter For the King' with actors such as Andy Serkis and Omid Djalili – and is set to appear in the upcoming Netflix series 'Wednesday' based on the character from the Addams Family. Islam has been a panelist on one of our recent industry days, talking about his time here and on set – giving a valuable insight into what's to come for our currently students.
Bradley Connor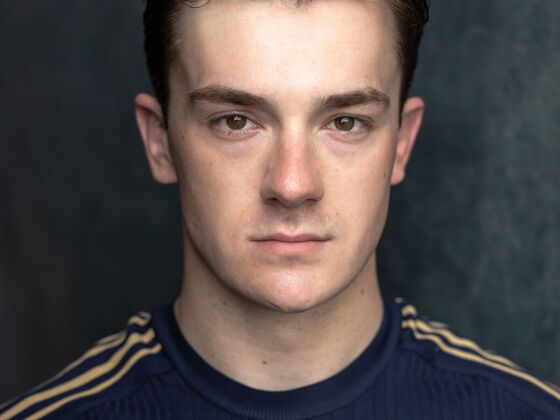 Bradley was another student who studied at LSC in 2013 on the Level 3 Performing Arts course, on the Musical Theatre Pathway. Bradley appeared in the Youth Musical Theatre production of 'Soul Music' in 2014 while still a student here and in his final year, was part of the LSC cast that won the National Theatre Connections competition which saw them perform Kush Jumbo's 'The Accordion Shop' at the Olivier Theatre back in 2015. He then graduated and went on to study at the Royal Central School of Speech and Drama on the BA Acting (Musical Theatre) and since leaving there, has gone on to work with the likes of Andy Wilson (Unforgotten), Guy Ritchie (The Mixtape) and Sam Mendes (1917) as well as performing on stage at places like the Half Moon Theatre, The Hope Mill Theatre and The Vaults. Bradley has been back to Leyton actively helping with workshops for voice and monologues, as well as assistant directing on certain productions – helping our students hopefully take the next step into their dream career.
Chloe Rianna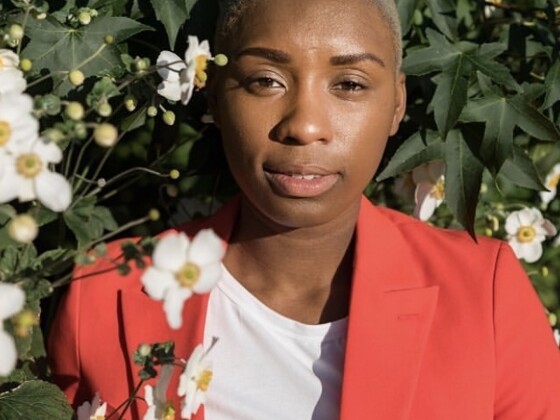 Chloe, was a student at LSC in 2012 and studied on the Level 3 Music Performance and Production course, displaying her musical ability. At college she played drums and supported many college musical theatre shows and now, she is now a competent drum player, achieving Rock School Grade 8 in drums, and is also skilled in playing classical and jazz piano. Chloe trained privately at the Bob Armstrong's Drum school and was also tutored and mentored by the successful drummer Andrew Small, (drummer for Kylie Minogue, Massive Attack, and Il Divo). In addition, she has played drums at the Royal Academy of Dance and performed with the Waltham Forest Youth Orchestra. Chloe graduated with a BA Hons Popular Music from the Leeds College of Music. Chloe has adapted her drumming skills to different genres and styles where she has played with various bands and artists. She has worked with British singer songwriter Delilah, theatre company Rashdash in 'Three sisters' which toured Manchester, London, and Bristol. She also worked as an musician's understudy in the west end play one - man show 'Misty' by Arinze Kene, artist Cosha in her Headline show and supported Nile Rogers and Chic in their UK Tour. She toured with Mille Turner supporting IDER in their UK/European tour and Becky Hill in her UK tour. She took part in Iceland Airwaves Festival in Iceland, the PRS Presents event with Millie Turner and her first headline show with H&M and Awal. She has also been working on an exciting new project on climate change, activism, and the current climate emergency with Complicate by Fehinti Balogun. She is currently on the Sunshine Kitty UK/European tour with Tove Lo as support with Millie Turner.
*Information from https://www.chloerianna.com/bio*
Ruthxjiaïh Bèllènéa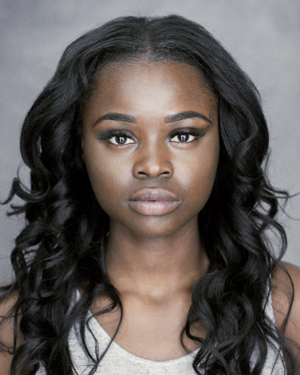 Ruthxjiaïh started studying at LSC in 2010 on A levels including Performance Studies but switched to the BTEC Level 3 Extended Diploma the following year. Ruthxjiaïh Went on to study at Arts Educational and graduating in 2017. From there she went straight into the West End production of Harry Potter and the Cursed Child. Since then, Ruthxjiaïh has featured on various TV series such as 'Temple', 'Dark Money', 'Venice At Dawn', 'Eastenders' and The Last Tree – where she won a BIFA award for Best Supporting Actress. She has recently been announced as one of the 30 Black British Stars of Tomorrow on Digital Spy.
Safiyya Ingar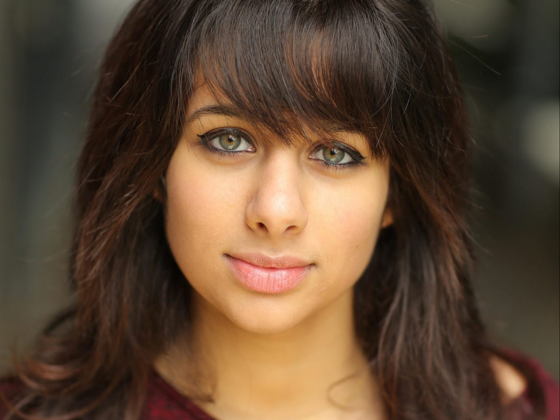 Safiyya was a student here at LSC from 2011 – 2014, studying on the Level 3 Extended Diploma in Performing Arts, including a year on the Musical Theatre pathway. Safiyya was another who went on to study at Arts Educational London and since graduating from there she has been ever-present in theatres across the UK and working with incredible theatre companies such as The Orange Tree (Two Billion Beats) The Unicorn Theatre (Marvin's Binoculars/The Canterville Ghost) and The Royal Exchange (Hobson's Choice) to name a few. Safiyya has also been featured on TV (Doctors) as well as doing voice over and video game work.
Consuela Rolle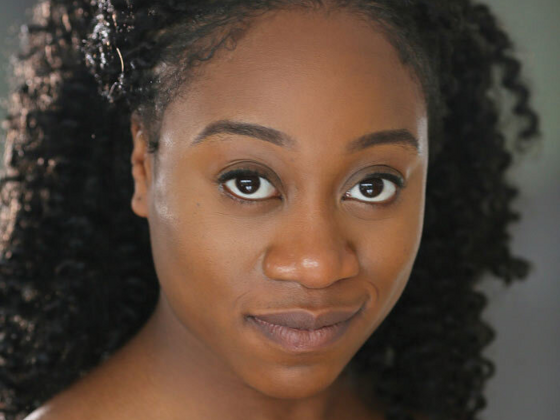 Consuela came to LSC in 2011 and Studied Performing Arts on the level 3 Extended Diploma, as well as doing a year on the Musical Theatre pathway. Consuela left here and went on to study at Mountview Academy of Theatre Arts on the Musical Theatre course, where she won the prestigious Andrew Lloyd Webber award that covered her tuition. Since leaving Mountview in 2017, Consuela has worked on stage all over – including tours in Ireland and Germany. Consuela has played iconic roles such as Dorothy in The Wizard of Oz (Storyhouse, Chester), Snow White (Salisbury Playhouse) as well as playing Enid Nightshade in 'The Worst Witch' that went from a National Tour to the West End and won an Olivier Award for best Family Show. Consuela has been helping out at Leyton for a while now, deliving workshops on voice and acting, as well as talking about her further education, touring and time on stage.
Timothy Pablifio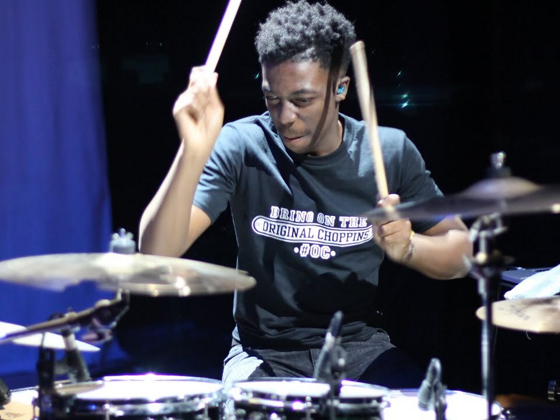 Tim studied at LSC until 2015 on the BTEC Level 3 Extended Diploma in Music Production and Performance, showing his brilliant drumming skills, as well as his music production and keyboard ability. Tim was a popular figure around the college and was a featuring artist on the Leyton Live youtube videos, one of which reaching almost 400,000 views – with a few of his others not far behind! Tim went on to graduate from Leeds College of Music and since then has gone on to be a successful session musician, working with the likes of Not3s, Stefflon Don, Teni, Ghetts and Amari BB. Timothy is on his way to becoming a regular mainstay in the music scene and we cannot wait to see it!