School Liaison
Leyton Sixth Form College recognises the importance of working in partnership with schools, parents/carers and students to ensure that individuals are making informed decisions about their next step into post-16 education.
We work closely with our feeder schools all over London to provide information, advice and guidance on the options available to those leaving school. We work with students in Year 7 right the way through to Year 11 to help support the decision making process and informing them about the options open to them.
Our Marketing Team is available to visit schools all year around to work with school staff on events, careers fairs, parent's evenings, workshops and assembly presentations. We also offer a range of events and activities at Leyton Sixth Form College designed to inspire and motive students.
We aim to make the transition from school to college as easy as possible for the students, ensuring that they are given all the information and guidance possible about the options available to them.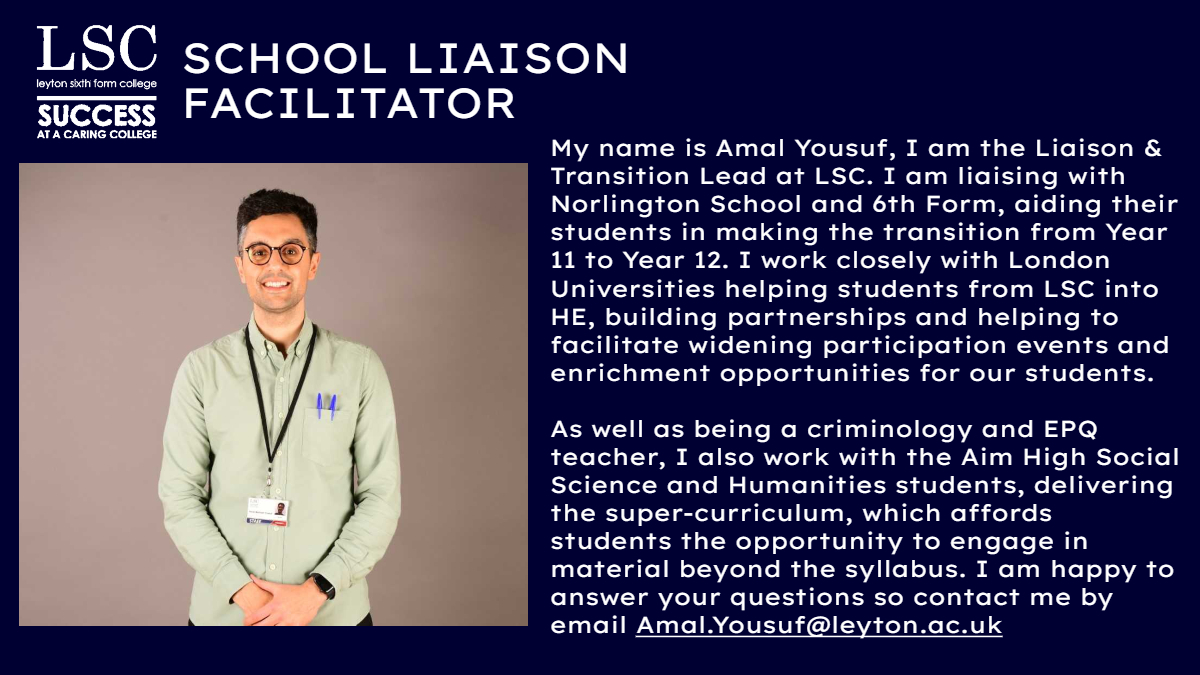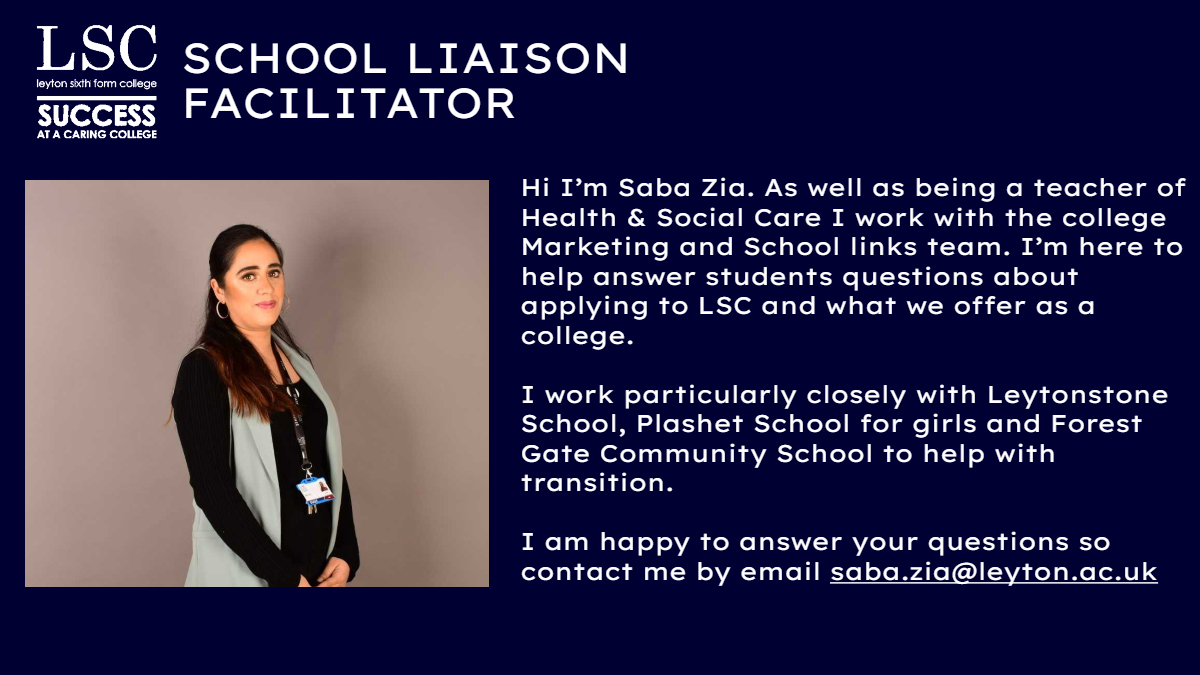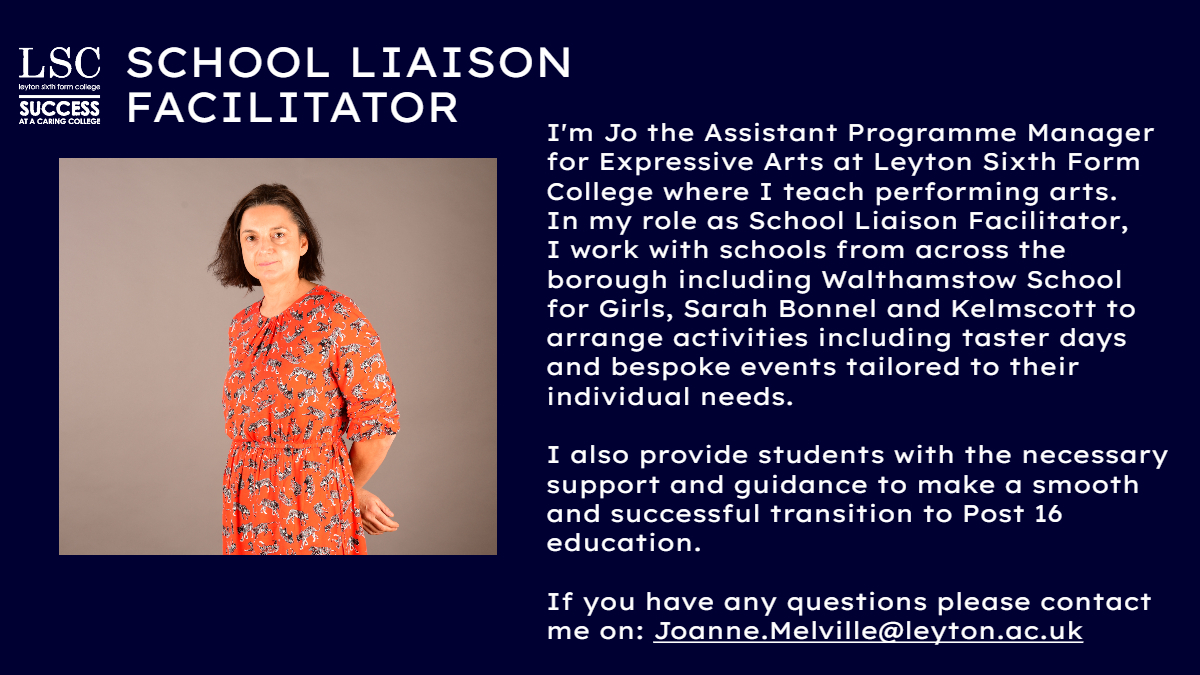 Masterclasses, tours and tasters
Each year, the marketing team continues to support school liaison activity in schools across London. All sessions are delivered at Leyton Sixth Form College on site by professional teachers and other qualified staff. We can tailor make the activities to suit your school's timetable and fulfil any curriculum needs.
If you would like to take advantage of any of this exciting range of activities or book a bespoke activity, please contact a member of the marketing team:
Mickella Nikoi/Jonathan Nzengo
Marketing and Enrichment
0208 928 9170
0208 928 9140
Mickella.Nikoi@leyton.ac.uk/Jonathan.Nzengo@leyton.ac.uk