Exam board: Edexcel
What is the course about?
This course is ideal for students who...
• have an interest in developing spoken and written fluency as well as grammatical understanding well beyond GCSE standards.
• enjoy using the language to express their opinions and justifying their comments on a broad range of social issues.
• enjoy reading and writing in a foreign language and learning about the culture and traditions of other countries.
• wish to carry out research into the Turkish-speaking world and its history, society and the arts.
Duration:
2 years
Will there be a speaking exam?
No, the exams will consist entirely on 3 written papers that include translation into English and into Turkish, reading comprehension questions, essays on works and on research project, listening and summarising.
What themes will be studied?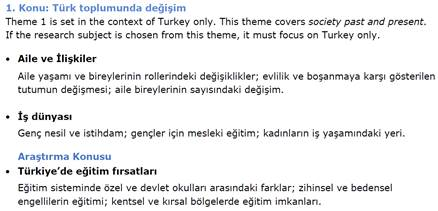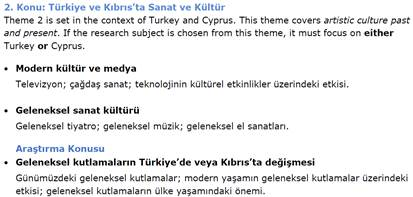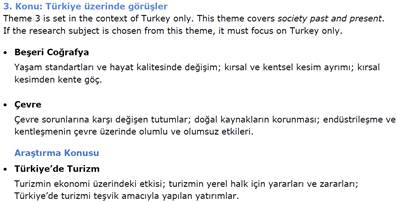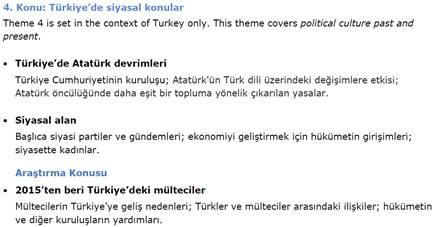 In addition, you will conduct an In-depth study of either 2 literary texts or one literary text and a film (see prescribed list below) and will choose your own topic for an individual research project.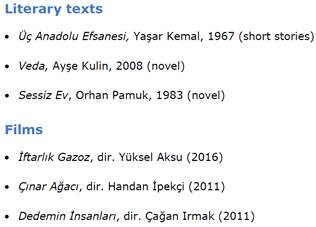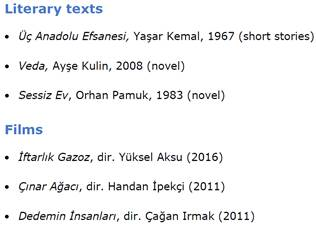 What do I need to study this subject?
In order to study this subject, you must have achieved at least B at GCSE level. If you do not have a GCSE but speak the language at home, you will need to complete a simple speaking and written task to help us assess your suitability for the course.
What can I do to prepare myself to study this subject?
• Sound knowledge of all GCSE topic-related vocabulary and good writing skills in Turkish will be essential.
• An interest in researching a personally chosen topic related to Turkey or Cyprus, analysing films and reading literature in Turkish is highly advisable.
Where can this lead me?
This two-year linear course can lead to a University degree as a main course of study or as an additional component in combined degrees. Languages are highly versatile and complement most subjects.