BTEC Level 3 National Foundation Diploma in Music
Back
Exam board: Edexcel
WHAT IS THE COURSE ABOUT?
This course is for students wishing to improve their skills as vocalists or instrumentalists. The BTEC Level 3 National Foundation Diploma in Music is equivalent to one and a half A Levels and should be taken as part of a three subject course of study. The focus of the course is on practical rehearsal and performance in a range of contemporary music styles, such as pop and RnB, as well as study in composition and production, music theory and the music industry. The course helps students develop their music skills as part of a creative performance package or to balance an academic programme of study.
DURATION OF COURSE:
2 years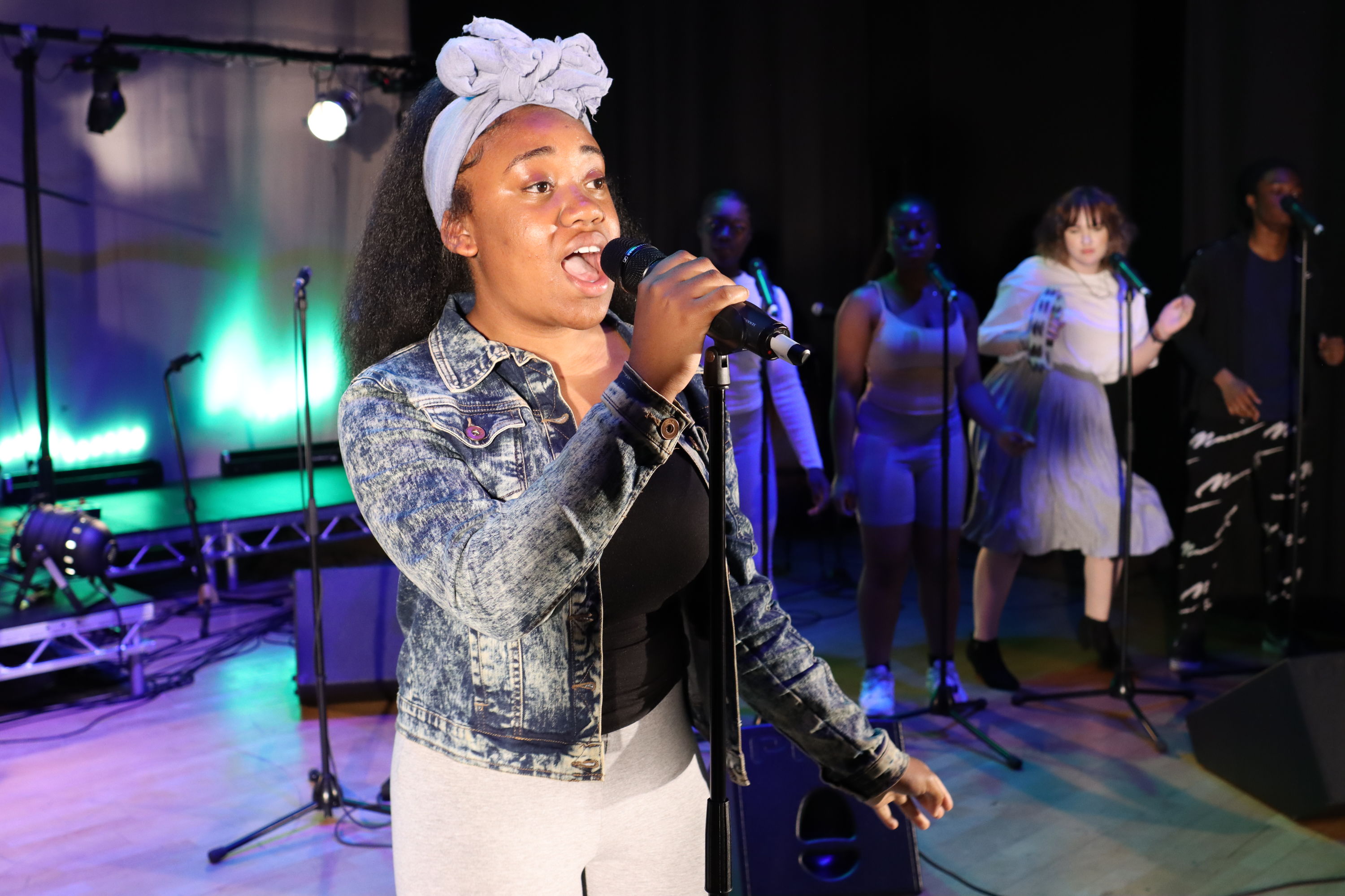 WHAT UNITS/TOPICS WILL BE STUDIED?
Study covers rehearsal and performance skills in music. All students are given opportunities to perform in large-scale professional events which are open to the public. Areas of performance covered include developing instrumental or vocal techniques, performing in a range of popular music styles, and working as part of a band.
WHAT DO I NEED TO STUDY THIS SUBJECT?
Once we receive your application form we will invite you to attend one of our taster sessions which will include an informal audition. Applicants also need to achieve four GCSE grades A*-C.
WHAT CAN I DO TO PREPARE MYSELF TO STUDY THIS SUBJECT?
Interested applicants should first and foremost work on developing their technique as instrumentalists and vocalists. Working with an experienced producer or teacher is useful for this, although some students make good progress through teaching themselves using online resources.
WHERE CAN THIS LEAD ME?
This can lead to further study of music at university level or form part of a mixed programme where there is an interest in maintaining a study of music. We recommend that students who are potentially interested in studying music at university, or who are interested in career in music, study the full-time Level 3 Extended Diploma in Music Performance & production course.
If you would like to see more of the work we do, and keep up to date with our events, visit our dedicated Music and Performing Arts social media pages using the following links.